True exoticism now comes from the neighborhood: Zweimeilenladen - the PopUp store on St. Pauli.
W Food-eaten foods often surround a desirable touch of luxury and exoticism: Koberind from Japan, Mango from India or Lobster from Maine. Today, however, we are so naturally and inflationary about products and food from all over the world that the true exotic now comes from the immediate vicinity. Locally produced products, often made from sustainable raw materials and lovingly hand-crafted by small, manageable people, are the new luxury goods. And there are a lot of exciting ideas.
Two people with a particularly good idea have now started to build their own shop for local products in Hamburg: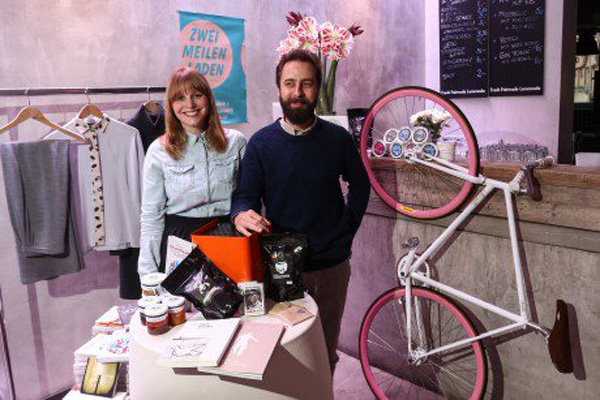 Nick Beholz and Wolfgang Wopperer (pictured above) have the two-line shop founded. Directly on the border between the ski jump and St. Pauli lies the stylish little PopUp store with products from the direct neighborhood. Luck, what's there! Are you in the mood for a tour?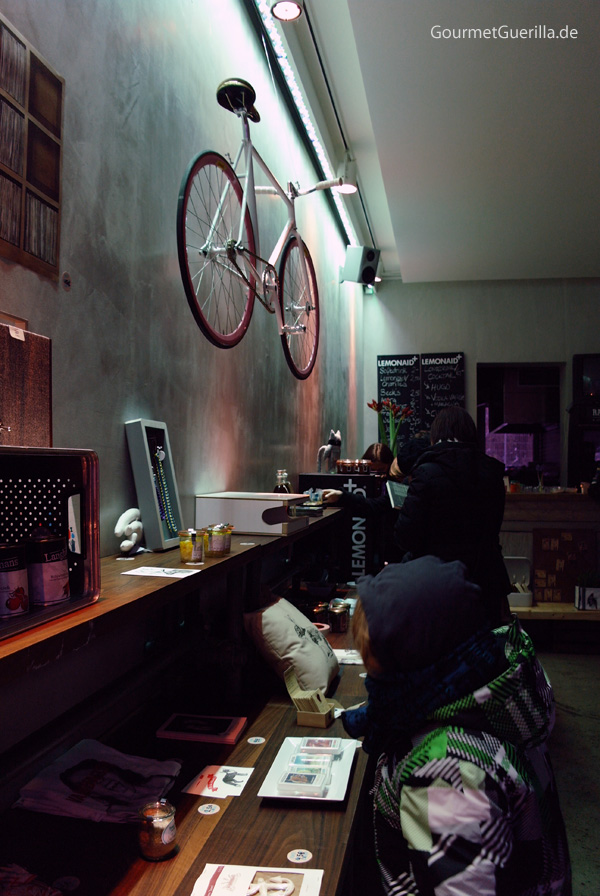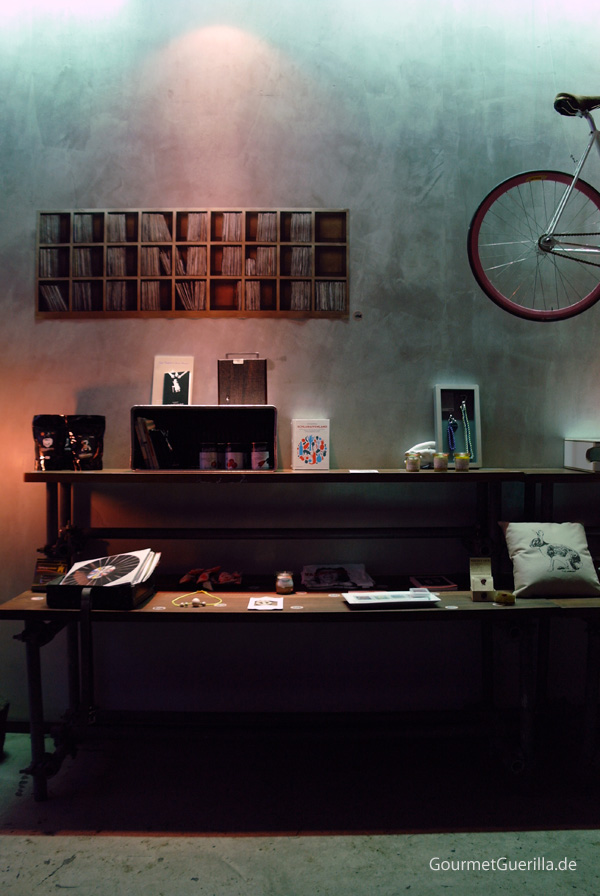 "The name says it all: in a two-pack shop, there are only products to buy within two miles to be produced around the store. This includes coffee and jam as well as clothing and accessories, card games and electronics as well as bicycles and speakers. Our neighborhood is full of small fashion labels, local food producers, artists and backyard manufactories - we'll gather them for three weeks to showcase the best and most beautiful that our neighborhood produces! "Did you discover it in the pictures? Some of the neighborhood products include Stevan Paul's (Nutriculinary.com) Cockaigne and Quick Teller books.
Who made the products local production does not just want to buy, can also learn in various workshops and events, how to do it yourself. Whether baking and coffee roasting, furniture making and sewing or sugru-hacks, Blink buttons and card games - with Käffchen, mulled wine and beer in the two-mile shop also celebrating the do-it-yourself.
Elli cooks, for example. on the 17th of December a menu with products from the shop. There are still a few places left - want to be there? Click here or click here.
Here are a few details:

Rummaging is fun and you can always discover new things. For example, I found the tiny PetitFours from Café Schmidt, the Voucher Baby Food Cooking Course for Expectant Fathers (above in the middle of the picture) and - quite girl - the jewelry with portraits. In this little brown bag then a few goodies from the neighborhood have landed. For example, the boar sauce from the Trific restaurant: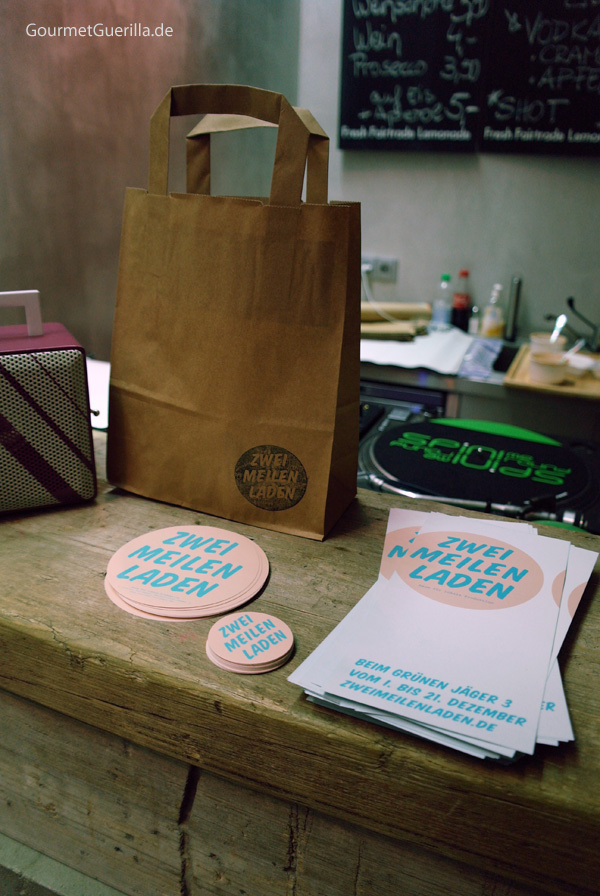 Come over! Until December 21st.
Tip: Midnight-Shopping & Party on December 15th, 10pm!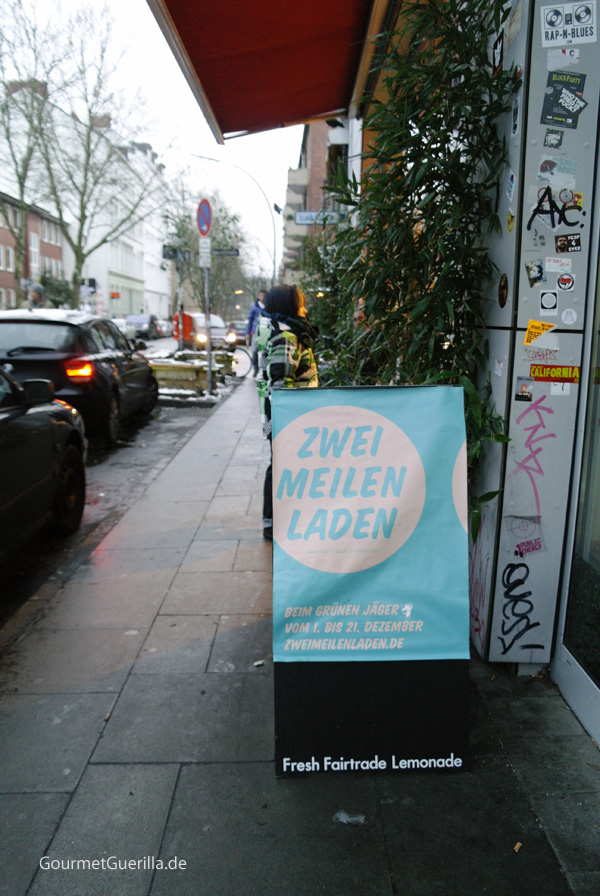 Bidding
At the Green Hunter 1
20359 Hamburg/St. Pauli
from 01st to 21st December 2012
Mon to Sat 11am to 8pm
zweimeilenladen.de or on facebook